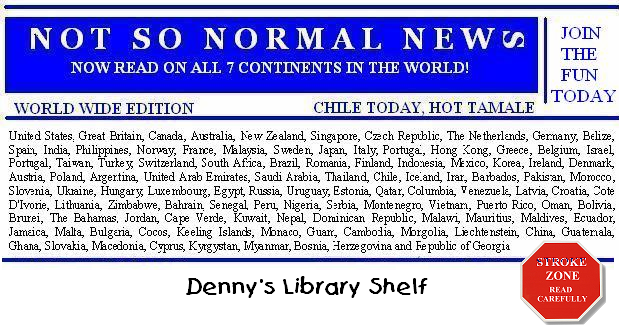 Friday, June 1, 2007
CHATROOM PSYCHO
Chapter 2
CuddlyKitten: hello? Anyone in here?
Moderator: Hi Cuddly and welcome to the room. Are you new?
CuddlyKitten: yes, I am. A friend told me about this chat room.
Moderator: Well then, welcome. I am confident you will have the time of your life here.
Angie was looking around for someone or something to fill the void left by her breakup with Logan. It was a month ago that she caught him cheating when he unintentionally left his email program open one morning after he left for work. Something he very rarely has ever done in the past. As Angie sat down to log on and check her own email she noticed Logan's' email box was already open and several messages were there. Curiosity getting the best of her she nosed around and found some incriminating email from Lisa from Philly. She thought for a minute and realized that she didn't know of any Lisa from Philly, but it sure looked like Logan knew her rather well, quite intimately actually.
Sipping a glass of ginger ale she read the first few emails between them and her jaw kept opening wider with each message. Apparently this had been going on for sometime and started after Logan and Lisa met in one of those chatroom places on the internet a month or so ago. She could feel her heart sinking fast as she read one of Logan's emails to Lisa. "Every time we kiss I slip into dizziness and the feeling of total arousal engulfs me."
"What the hell?", she stammered out loud to herself. Almost uncontrollably Angie packed her belongings and walked out of the apartment, leaving the computer turned on to the email she had just read. She thought to herself, "he'll get the idea."
Angie and Logan had moved in together about a year ago, after having a brief relationship. They had their ups and downs, as everyone else, makeup sessions... the usual. This time however was going to be different for Angie. She had enough of his uncontrollable flirting at parties. But in her mind she kept telling herself that he was just a flirt... nothing more. Now she began to wonder about those quick and sudden trips that would come up at the last minute and that lasted anywhere from one day to a week.
As Angie walked down the street with two suitcases jammed packed with belongings, the thought popped into her head.. "where am I going?" She spotted The Last Straw, a re-born coffee house on the south side of Girard Ave., and decided maybe she needed a nice latte to set her mind straight. Silently she sipped and thought to herself... I'm thirty-five, single, pretty damn intelligent, and as an aspiring, young attorney for one of Philly's top notch law firms, Giulian, Pekula and Giulian, she was on the rise. She thought it, was positive in her thinking and she knew it. And at 5'11", dark black hair, shoulder length and a figure to die for, she knew she had the looks as well.
She looked around the coffee shop at the people sitting there enjoying their day. She spotted a guy totally engaged in his laptop work. "Dammit!" she thought, "I left my laptop in the apartment." Now she had to make a decision, either go back and run the risk of seeing Logan or simply have it packed with her larger belongings when she had a moving truck show up. It was Friday morning, she wasn't due into the office today and she would be calling the moving company later today or first thing tomorrow. She had more pressing things to take care of today, namely finding an apartment.
Prior to moving in with Logan, Angie had a nice, cozy 2 bedroom apartment in Center City, right in the middle of everything. Over-looking the Benj. Franklin Parkway she always had a great front row seat for any of Philly's parades. She pulled out her cell phone and dialed the manager's office.
After two short rings the familiar voice of Divana, the building resident manager of the B. Franklin Arms answered, "Good Morning, Franklin Arms." Angie always thought that Divana's name was sexy but for some reason when talking to her she could only use it once or twice. At some point in their lives Angie just started calling her Dee, especially if they were out partying. Angie felt a little relieved that Dee answered the phone. She had been friends with the manager for a long time and really hated to leave the Franklin. But when she met Logan and they decided to move in together Dee had nothing available at the time. "Divana!" Angie spoke into the phone. "Angie baby! What's up hon?" Dee replied. After going through her story very briefly, Dee laughed and said, "so, you wanna come home huh?" Angie sighed and reluctantly said, "well, if you have anything." The manager indicated that she had a few availabilities and for Angie to come down and they would look through them.
Angie hung the phone up much relieved. She at least knew she was going to have a place to sleep tonight, even if it was on the floor. She crossed that item off her list. Next was a mover. She went down the list without any luck. They all were either booked solid or wanted an arm and a leg plus half her bank balance for such short notice. Three Men Movers... and they were located not that far away. "Hello", she spoke when they answered the phone. "Yes, how can I help you?" replied the male voice on the other end. Angie went for the damsel in distress routine, "Hi, I am moving tomorrow and my movers' truck broke down and I really need to move." The voice chuckled, "Sounds like you're in a real pickle there miss." She thought to herself, 'here it comes, the rates are gonna sky-rocket.' "Ma'am, where are you moving from and to and I'll check on availability for you." "97451 Longshore Avenue to 18th and the Benjamin Franklin Parkway downtown at the Franklin Arms", she said. There was a long pause and a rustling of papers. "You're in luck miss. We had a last minute cancellation. How's 10AM sound?"
After giving the needed info, Angie hung up the phone. Crossing movers off the list she thought, ok, what's next? She figured it would be about time to head downtown to go and see her friend Divana. She looked at her two suitcases and thought that this was a really stupid time for her car to be in the auto shop.
Picking up the phone she pressed her speed dial, to a number she has used frequently in the past. A familiar voice answered, "Buenos Diaz, Lopez Auto Body, Hector speaking." Angie enjoyed talking with Hector. He always had something nice to say to her but more importantly she trusted him above all the other mechanics she knew, or had to defend in court. "Hector!" she spoke into the phone, "mi compadre', how's my car coming along?" Always sounding excited on the phone when she called, "Miss Angie! I just left a message with your office that your car is ready and running like new." Boy, if she ever needed her car now was the time she thought. "Hector, that is great! I hate to ask this but is there anyone there that could come pick me up at The Last Straw over on Girard? I have two very heavy suitcases." She figured she would throw in the word heavy to maybe illicit compassion from Hector. "No problemo Miss Angie, give me 10 minutes."
Chalks off another item, Angie thought to herself. This was getting to easy, something was bound to screw something up, as always. By now her latte was cold but she didn't care as she downed it and gathered her belongs that were around her feet.
Once outside she reached for a cigarette from her purse. An empty pack of Muldoon's was all that she could find. "Crap, I need to quit anyway", she thought. Just then Hector pulled up in his soup-ed up Chevy Malibu. Angie shook her head and laughed as she got into the car, "Hector, my friend, how long you are going to drive this disaster?" Hector looked at her in fake surprise as usual, "Why Miss Angie, this is the top of the line of my entire garage! Where we going anyways?"
|
|